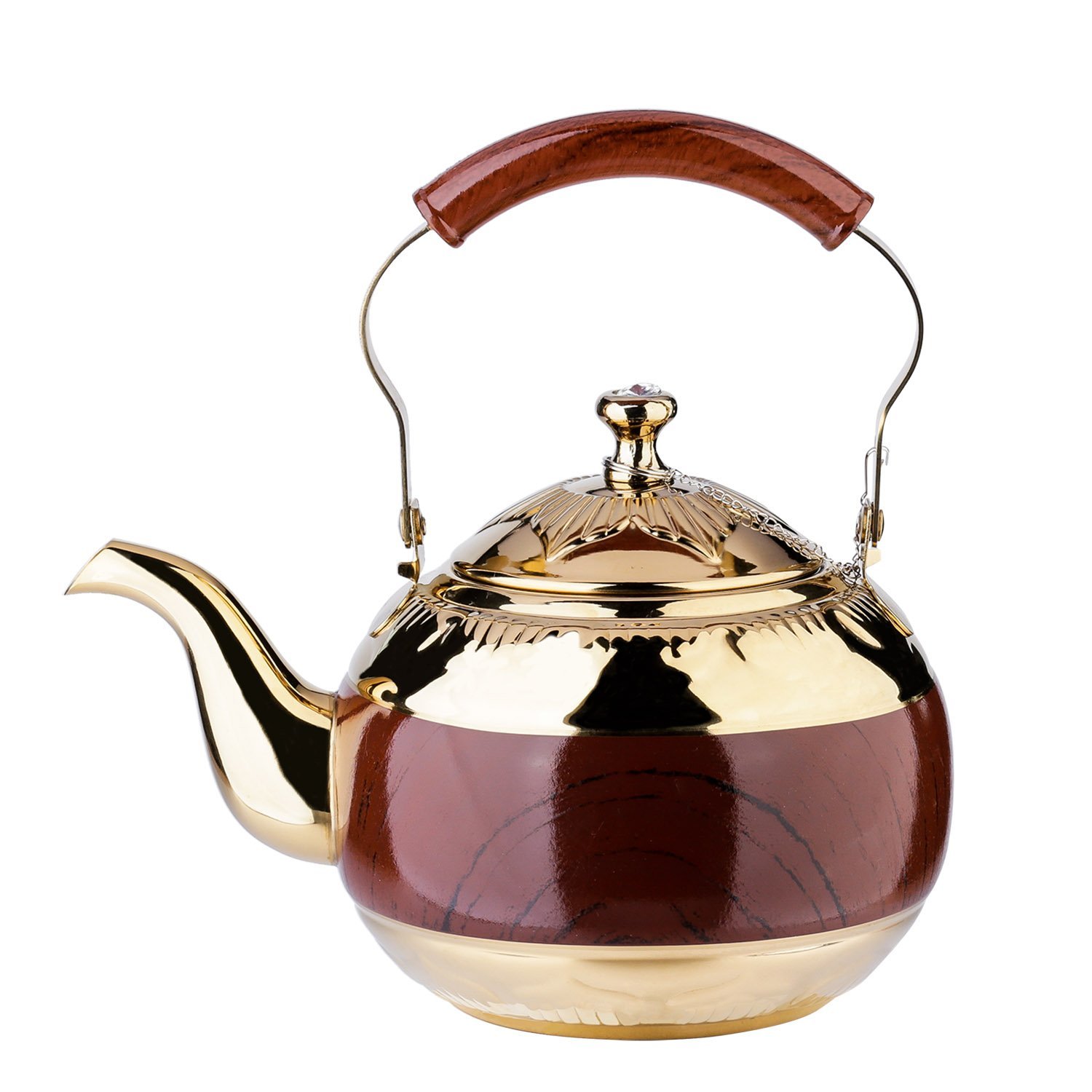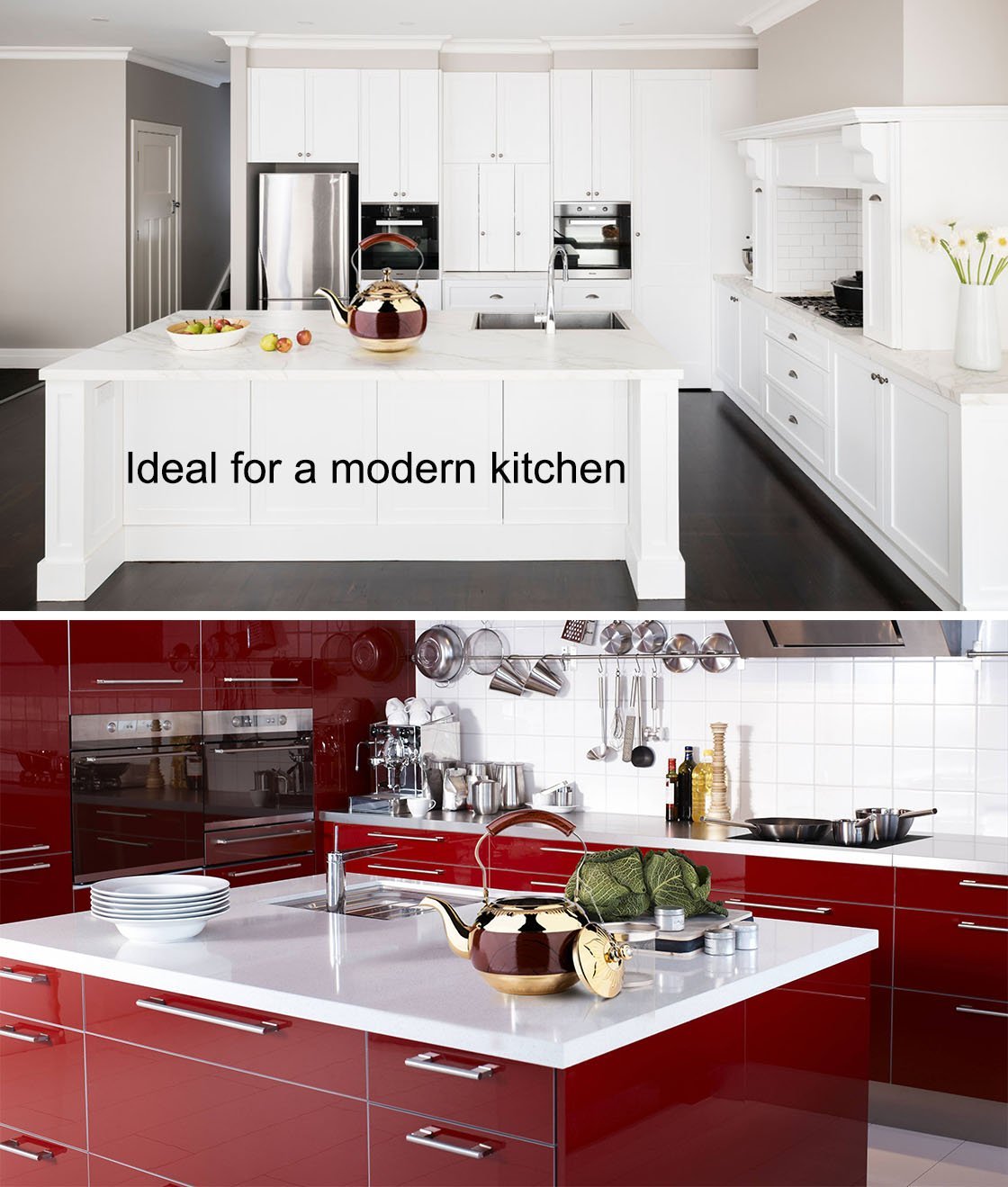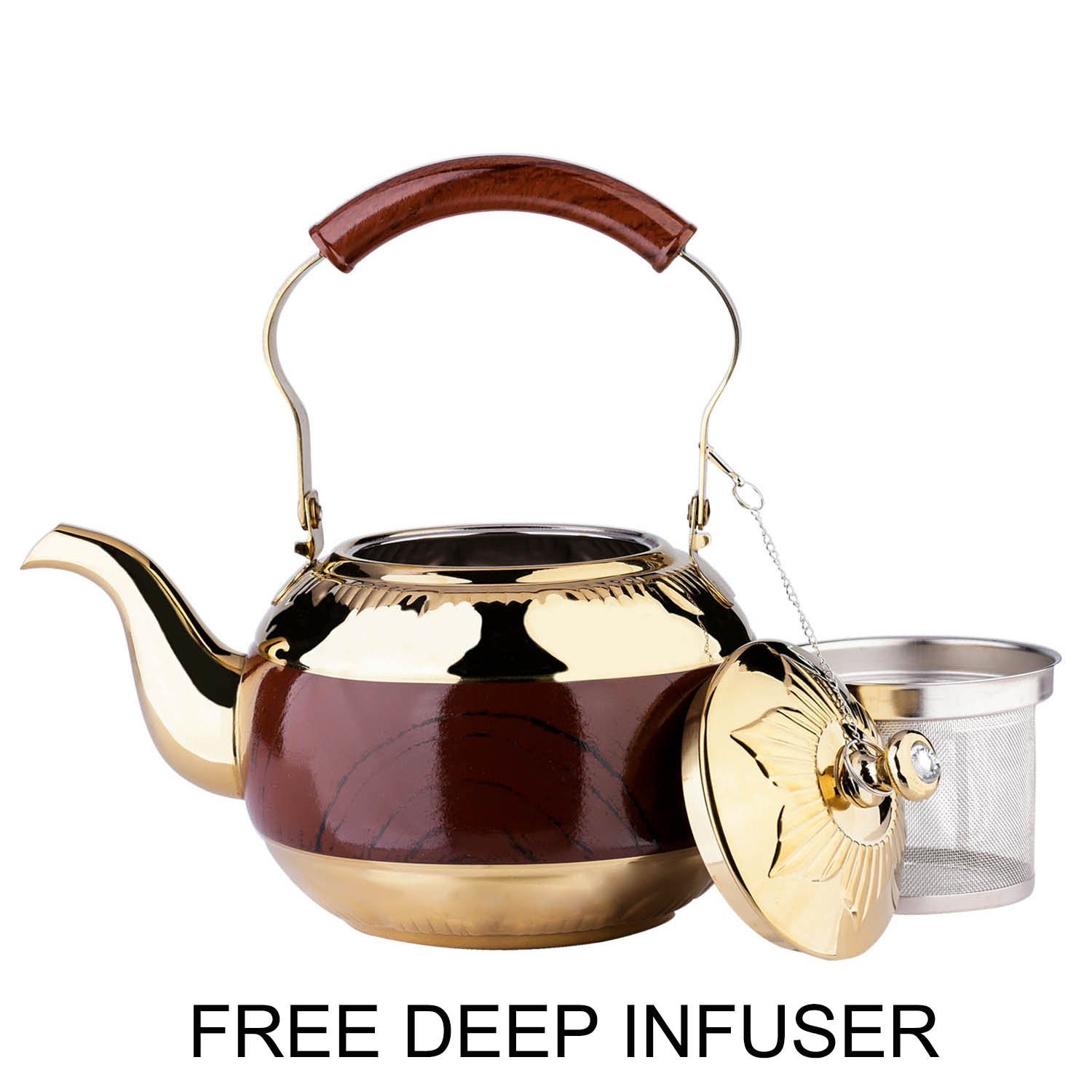 ---
Only cooker Gold Pot
HIGH QUALITY FOOD GRADE STAINLESS STEEL TEA POT - Very sleek and sturdy design, fits the perfect modern home. This elegant 2 liter / 68 ounce teapot can be used for stovetop. Made of premium premium food grade stainless steel, Onlycooker¡¯s classic tea pot is high quality, durable and rust resistant, dishwasher safe and easy to clean. Its metal mirror finish is easy to keep clean and shiny, very stylish and matches well in the kitchen.
ELEGANT SPOUT, POURS EASILY with GOOD FLOW - The elegant form and spout allows you to safely pour boiling water with maximum control. The carefully crafted spout has the ideal shape and angle for the perfect flow. It produces a slow, steady stream of boiling water, without creating bubbles. The gold teapot is great for your green tea, oolong tea, white tea, black iced tea, herbal tea, coffee or other drinks that you favor, and it keeps the tea hot for a long time.
NO-DRIP SPOUT and FREE INFUSER - The spout works fine and it does not leak, the weld on the spout was sturdy and complete. This tea pot includes a premium stainless steel tea strainer, perfect for brewing up a single custom cup of loose leaf tea with your new tea kettle. The neat screen strainer fits under lid, the mesh infuser is tightly woven and easy to clean out as well. The infuser is not deep, so you may need to brew a full pot to use the infuser.
ENOUGH CAPACITY, LID EASILY REMOVED, COOL HANDLE - This 2 liter tea pot is big enough for about 8 cups regular size (68 Ounce). If used on stovetop to boil water, it could NOT be filled with more than 6 cups otherwise boiling overflow. Please don't worry about the lid, it's not tight, not hot, not easy to fall but Suggest use with infuser when dumping. When boil water you can lift the handle up and keep the flame under bottom to stay cool. Foldable and easy to carry, save space.
100% Money Back Guarantee - We' re dedicated to enhance your cooking experience. Our aim: 100% satisfied customers. However, if you' re not happy with your Onlycooker tea pot, you can contact Onlycooker directly through Amazon message and get a full refund. This makes a wonderful gift for your family. Best gift for birthdays, anniversaries, friends, family, and co-workers.